Stress Management
Uncategorised
Mindspace Perth activities (updated each week)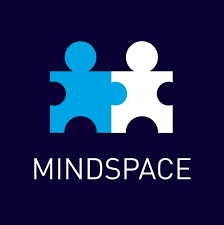 With Covid restrictions beginning to ease, we still see the bulk of our Recovery College programme delivered over Zoom. However, in June we have started to deliver one of our courses from our office in York Place.
We are pleased to announce that our PDA (Personal Development Award) in Mental Health Peer Support will be starting on Thursday 19th August, running from 9.30am to 12.30pm and will be delivered over Zoom.  Please contact admin@mindspacepk.com for an application form or further details.
To join one of our Zoom sessions, click on the following link: https://us02web.zoom.us/j/87259935058, you will then be placed in the Waiting Room and the facilitator will admit you just before the session starts.  You can also join by clicking on the link on our Facebook page.
Please go to our Mindspace website hand fill in a registration form if you haven't already done so, there is also a copy attached to this email.
On Saturday 19th June, we are holding a Bake and Plant sale in our carpark in York Place between 10am-12pm.  So please come along and support Rachel's October climb up Kilimanjaro to raise funds for Mindspace by purchasing a tasty treat or a plant or two.
Our regular Mindful Monday session takes place on Monday 21st June. Join Rachel between 2-3pm for guided mindfulness with time for discussion afterwards.
On Wednesday afternoon, join Rachel and Julie for Mindful Walking.  Meet at Rodney Gardens at 1.30pm for two hours of walking, talking and being in the moment.  There are only 6 places available, so let us know if you are coming along by calling 01738 639657 or emailing admin@mindspacepk.com.
On Thursday come along to History in the Making with Rachel, 12.30-1.30pm. This class is about creating a lasting picture of living with COVID-19.  This is being done by sewing, knitting, writing or painting which will be put together into a large wall hanging.  Rachel would welcome more input and works under the ethos that everyone has something to offer.  She would love to hear from you, so come along and help make a piece of history!  The group will be meeting up in the Mindspace office on Thursday 24th June.
Later on Thursday, The Art of Sleeping with Rachel and Julie is on Zoom between 2-3pm.  If you have trouble sleeping, or falling back to sleep, then this 4-week course is for you!
Wild Swimming  is our latest activity which starts for 6 weeks on Friday 25th, 5.30pm at Willowgate Activity Centre.  This will run for 6 sessions and Ecotherapy – Being outdoors and connecting with nature has a proven, positive impact on mental wellbeing.  It boosts dopamine levels – Immersing the body in cold water boosts dopamine levels and increases the release of endorphins.
Despite the lock-down, our PEER SUPPORT service is still in operation.  The service is delivered through a blend of one-to-one sessions and/or group activities with an emphasis on promoting hope, confidence, life skills, connections and independence.  Support is currently being delivered via Zoom and telephone by our peer team, who use and share their personal experiences to build supportive relationships.  If you would like to register yourself or someone you care for/support, please contact peersupport@mindspacepk.com for a registration form.
We are also providing COUNSELLING sessions via Zoom or over the telephone.  Counselling provides a confidential space for you to talk to a trained professional about your issues, feelings and concerns. They will help you explore your thoughts, feelings and behaviours so you can develop a better understanding of yourself and others.  If you think counselling is for you or would like to know more, please contact our counselling admin team on 01738 631639 or email info@mindspacepk.com.