Stress Management
Uncategorised
Mindspace Perth activities (updated each week)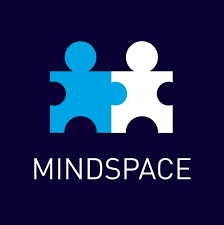 Please see below for Mindspace's Zoom programme for next week.  These sessions are open to anyone aged 16+.
Social distancing measures remain in place to protect everyone's health so with this in mind and the restrictions on face-to-face groups, we continue to deliver our Recovery College programme over Zoom.
Joining our Zoom sessions is now easier and more consistent, with one link to join any of our sessions: https://us02web.zoom.us/j/87259935058.  When you click on the link, you will be placed in the Waiting Room and the facilitator will admit you just before the session starts.  Any changes to the link, where sessions times clash for example, will be highlighted as required.
First of all, we have details of a new course, Gratitude and Kindness.  If we can change our inner world through gratitude, empathy and compassion we can make our outer world more peaceful.  Let's start the weekend on a positive note by appreciating all the good things in our life. This 4-week course starts on Saturday 24th April at 10.00 – 11.00am. We have limited spaces, so to join this workshop please complete a registration form (attached to this email) and send it to julie@mindspacepk.com or alice@mindspacepk.com.
We all have challenges and it can be hard to feel blessed when life's handed you a truck load of lemons. Feeling grateful is a skill you can learn 'It's like anything' if you practice regularly, you'll get better. Julie and Alice's workshop will cover topics on… the gratitude paradox, kindness and gratitude, counting our blessings, the power of thank you and I am, paying it forward, the power of touch and forgiveness, and a shift in perspective. Improve your health and relationships and achieve your goals……with gratitude!
Also, look out for the return of Walking Mindfulness – coming soon!
Back to our regular programme…
On Saturday 17th April, 10-11am, join Alice and Julie for some Gratitude Mindfulness. The benefits of practicing gratitude are nearly endless. People who take time to reflect upon the things they are thankful for are happier, sleep better and express more compassion and kindness.
Our regular Mindful Monday session takes place on Monday 19th April. Join in between 2-3pm for guided mindfulness with time for discussion afterwards.
Discovering Mindfulness continues on Tuesday 20th April, 2-3pm. Mindfulness teaches us to direct our attention to what is happening right here, right now, with an attitude of kindness towards ourselves and our experience.
Our weekly Colour Connections continues with Julie and Alice, every Thursday from 11-12pm.  Each week bring along your artwork or join the group for a discussion on being mindful and how art helps maintains your positive mental wellbeing.
Thursdays also see History in the Making with Rachel, 12.30-1.30pm. This class is about creating a lasting picture of living with COVID-19.  This is being done by sewing, knitting, writing or painting which will be put together into a large wall hanging.  Rachel would welcome more input and works under the ethos that everyone has something to offer.  She would love to hear from you, so come along and help make a piece of history!
Later in the afternoon, we have our second visit of the week to Discovering Mindfulness, 2-3pm.
To round off the week, join Rachel and Doug on Friday 23rd April, 11am-12pm for Understanding Medication.  Join them as they discuss the types and uses of medication in the treatment of mental ill-health, in a non-judgemental space where you can raise any concerns or just talk about your experiences.
Despite the lock-down, our PEER SUPPORT service is still in operation.  The service is delivered through a blend of one-to-one sessions and/or group activities with an emphasis on promoting hope, confidence, life skills, connections and independence.  Support is currently being delivered via Zoom and telephone by our peer team, who use and share their personal experiences to build supportive relationships.  If you would like to register yourself or someone you care for/support, please contact peersupport@mindspacepk.com for a registration form.
We are also providing COUNSELLING sessions via Zoom or over the telephone.  Counselling provides a confidential space for you to talk to a trained professional about your issues, feelings and concerns. They will help you explore your thoughts, feelings and behaviours so you can develop a better understanding of yourself and others.  If you think counselling is for you or would like to know more, please contact our counselling admin team on 01738 631639 or email info@mindspacepk.com.