Stress Management
Uncategorised
Mindspace Perth activities (updated each month)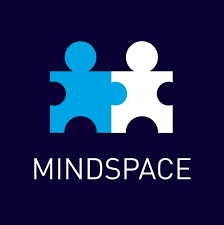 With lockdown and social distancing restrictions beginning to ease but still remaining in many places, our teams remain safely working from home.  We have however, continued to put together a number of sessions delivered over Zoom.
Wednesdays – Relaxation @ 2pm To improve physical and mental health, this group uses Progressive Muscle Relaxation – The focus of this meditation is learning how to fully relax all of the muscles in your body. It is useful for relaxing stiff, tired or overworked muscles and for general relaxation. By focusing on the breath, this meditation will also assist with quieting the mind.  Guided Visualisation – Various guided visual meditations specifically designed to help those who are feeling stressed or overly anxious. The aim is to help you better cope with stress and anxiety, leading to a more peaceful, calm and relaxing life.
https://us02web.zoom.us/j/81105615085?pwd=L0tUbk1SbmhoVHpJY1FQQmZzUUFjdz09
Create your own Wellness Recovery Toolbox – Available on our Facebook page from Wednesday 2nd September.  Join Julie for a talk and discussion on how to start a Wellness Recovery Tool Box 📦 These can be very helpful when we are feeling low in mood and just dipping in and out of it can help support yourself to keep well.  You can do this by using meaningful things that you connect with to keep you grounded. For example: pictures, funny photos, films, your favourite smells, oils, candles, chocolates, quotes, letters or notes to self, a bright lip stick or nail polish, guidance cards, books, paints, stress ball, fiddle toy, the list is endless.  It's whatever works for you as long as it gives you a lift.
Monday 7th September – Mindfulness Mondays – 2.00pm – 3.00pm.  Pam takes you on her regular guided mindfulness session with the opportunity to ask questions afterwards.  Every Monday @ 2pm follow this link to join the meeting:
https://us02web.zoom.us/j/84976270963?pwd=WWVzYTJKYllJTk9LNENWbk9xYWwyQT09
Despite the lock-down, our PEER SUPPORT service is still in operation.  The service is delivered through a blend of one-to-one sessions and/or group activities with an emphasis on promoting hope, confidence, life skills, connections and independence.  Support is currently being delivered via Zoom and telephone by our peer team, who use and share their personal experiences to build supportive relationships.  If you would like to register yourself or someone you care for/support, please contact peersupport@mindspacepk.com for a registration form.
We are also providing COUNSELLING sessions via Zoom or over the telephone.  Counselling provides a confidential space for you to talk to a trained professional about your issues, feelings and concerns. They will help you explore your thoughts, feelings and behaviours so you can develop a better understanding of yourself and others.  If you think counselling is for you or would like to know more, please contact our counselling admin team on 01738 631639 or email info@mindspacepk.com.