Stress Management
Uncategorised
Mindspace Perth activities (updated each week)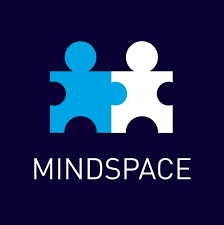 Please see below for Mindspace's Zoom programme for next week.  These sessions are open to anyone aged 16+.
Social distancing measures remain in place to protect everyone's health so with this in mind and the restrictions on face-to-face groups, we continue to deliver our Recovery College programme over Zoom.
Joining our Zoom sessions is now easier and more consistent, with one link to join any of our sessions: https://us02web.zoom.us/j/87259935058.  When you click on the link, you will be placed in the Waiting Room and the facilitator will admit you just before the session starts.  Any changes to the link, where sessions times clash for example, will be highlighted as required.
Firstly, we have some dates for your diary…on Tuesday, 16th and Thursday 18th February between 2-3pm, join Rachel for The Art of Sleeping.  Getting a good night's sleep can help you stay at a healthy weight; lowers your risk for serious health problems, like diabetes and heart disease and also reduces stress and improves your mood.  Rachel will help you not only get enough sleep but also focus on getting good quality sleep. If you often have trouble sleeping – or if you often still feel tired after sleeping then this is the course for you.
Now, back to this week and on Saturday 23rd January between 10-11am, we have Motivational Mindfulness.  Lockdown and winter have had a huge impact on everyone. Many of us are finding it hard to get motivated.  Join Julie and Alice on Saturday morning for a guided motivational meditation. Learn how to release those blocks holding you back so you can move forward and reach your goals. Make a fresh start this Saturday morning!
On Monday 25th January, Doug will again be hosting Pam's Mindful Monday session. Join him between 2-3pm for guided mindfulness with time for discussion afterwards.
Rachel is looking to start a Book Club, so everyone is welcome to come along on Monday, 3.30-4.30pm to discuss the feasibility, what subject matter people are interested in and how to access the books at zero or minimal cost.  Never have the following words been so pertinent in these extraordinary times…. "Reading gives us someplace to go, when we have to stay where we are".
Rachel and Susana will be starting COVID-19 – Facts, Fiction & Feelings on Wednesday the 27th January from 3-4pm.  This will bring us together in discussing how we are doing, how we are recording the pandemic and how will history view the event.  This class will run as long as there is interest.
On Thursday, our weekly Colour Connections continues with Julie and Alice, 11-12pm.  Each week bring along your artwork or join the group for a discussion on being mindful and how art helps maintains your positive mental wellbeing.
Thursday also sees History in the Making with Rachel, 12.30-1.30pm. This class is about creating a lasting picture of living with COVID-19.  This is being done by sewing, knitting, writing or painting which will be put together into a large wall hanging.  Rachel would welcome more input and works under the ethos that everyone has something to offer.  She would love to hear from you, so come along and help make a piece of history!
On Friday 29th, we have a new course which has already started but places are still available, Understanding Anxiety which runs for another three weeks, 11-12pm. It's normal to feel anxious when you're stressed or in danger. But if fear is overwhelming you, anxiety might be a problem.  This group will consist of a series of videos and discussion around anxiety, focusing on what is happening within the body, the difference between anxiety and fear, and how to change our relationship with anxiety.
Finally, still to be decided but running as always, join Julie and Alice between 10-11am for a session dedicated to mindfulness, motivation or even something crafty to bring some peace and calm to your weekend.  Full details will be posted on Facebook nearer the time.